April 29th, 2014 by admin
In the last year, indie-folk duo the Milk Carton Kids have released an album, toured nationally, performed on "Late Night with Conan O'Brien," and been nominated for a Grammy. Now, the duo has released a live DVD, Live from the Lincoln, filmed this past October at the historic Lincoln Theatre. On sale today, the new DVD will let you enjoy the Milk Carton Kids anytime you like in the exceptional beauty and acoustics of Columbus' own Lincoln Theatre! Buy it here!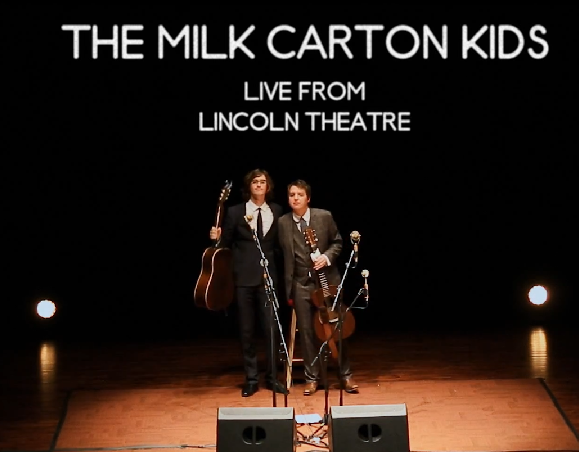 The duo has been compared to classic folk artists such as The Everly Brothers and Simon & Garfunkel, adding witty banter and jokes between songs. Members Joey Ryan and Kenneth Pattengale both had successful solo careers before joining forces in 2011 and forming the Milk Carton Kids. They have been praised by artists such as Billy Bragg, Joe Henry, and Sara Bareilles, and have also been featured by "Late Night with Conan O'Brien," NPR, The New York Times, and The LA Times.

The pair will be returning to the Lincoln Theatre July 22 at 8 pm. Tickets start at just $20, and can be purchased by clicking here or calling the CAPA Ticket Center at (614) 469-0939.
By Anna Schaeffer