July 14th, 2016 by CAPASMM
Rich Corsi, CAPA's VP of Programming, takes us behind the scenes of the CAPA Summer Movie Series. Now in its 46th year, the CAPA Summer Movie Series is the longest-running classic film series in the US.
Many people do not know that the Ohio Theatre started out as a silent-movie palace, in 1928. The "Mighty Morton" Organ was built into the theatre to accompany the silent films. Today, we still use the original "Mighty Morton" theatre organ as part of the CAPA Summer Movie Series, not just to accompany each year's silent film selection, but also to entertain audiences before and after the screenings. "Our audience is not just film lovers, but also music lovers, coming to see Clark," says Corsi. "It's part of what keeps our Summer Movie Series so authentic and true to our history."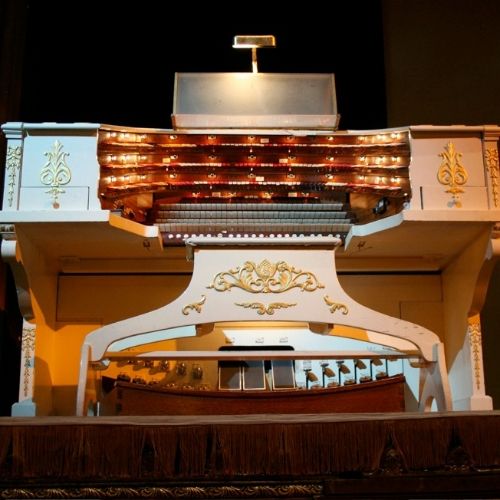 In 1969, when the Ohio Theatre was on the brink of being demolished, a farewell concert for the organ was held featuring resident organist Roger Garrett. A young Clark Wilson was in attendance and met Garrett that night. Garrett told Wilson, "You keep practicing, young man, and maybe someday you'll get to play an organ like this." Now in 2016, Clark Wilson is celebrating his 25th year as the resident organist for the CAPA Summer Movie Series.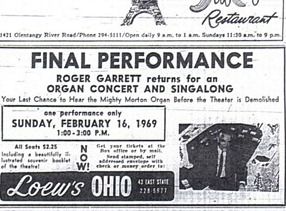 Additionally, Clark has toured North America, runs his own pipe organ business, has led silent film accompaniment courses at Indiana University and University of Oklahoma, and has been professionally involved in more than 100 organ installations throughout North America and Europe.
Happy 25th Anniversary, Clark!