Every year, Experience Columbus recognizes select Columbus organizations for their outstanding contributions to the Greater Columbus visitor experience with the EXPY Awards. EXPY Award winners demonstrate the best Columbus has to offer, and serve as role models for creativity and collaboration in the community.
On March 14, we are thrilled that CAPA will receive an EXPY Award for its work on Festival Latino! CAPA took on production of Festival Latino in 2009, when the event was in jeopardy due to budget cuts. Celebrating its 20th anniversary in 2016, Festival Latino is now Ohio's largest Hispanic celebration, attracting more than 125,000 visitors each year who enjoy Latin food, music, dancing, and more!
Festival Latino 2017 is August 12 &13 at Geno Park.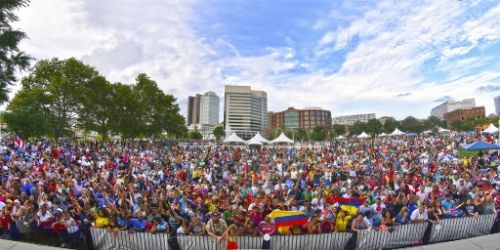 Thank you, Experience Columbus!