We love to put on a good show, and that includes your wedding! Set the stage for a truly breathtaking experience that will have your guests saying "wow!" at the historic Lincoln Theatre.
The theatre is uniquely suited to host both your ceremony and reception. The Lincoln's stage provides a one-of-a-kind setting, perfect for a ceremony your guests will never forget. While the second-floor Cardinal Health Ballroom hosts the perfect, glamorous encore to your "I do's."
The Theatre
The Lincoln Theatre stage has been home to the greats, such as Etta James, Duke Ellington, and Miles Davis. Now, you can create your own history! Built in 1928, and renovated in 2009, the historic Lincoln Theatre is the perfect romantic setting for your big day.
The rich architecture creates a unique and unforgettable backdrop for your ceremony. The theatre seats up to 588 guests on the ground level and balcony. You will feel like a star saying "I do."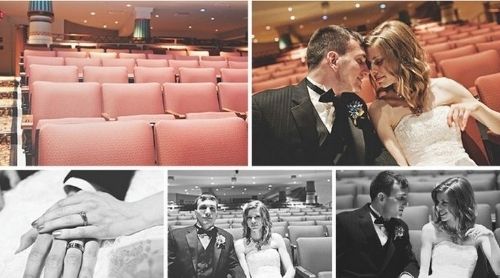 Photo by Rosewood Visuals © Katie + Jason
The Cardinal Health Ballroom
The Cardinal Health Ballroom at the Lincoln Theatre is an elegant and timeless setting for your reception. The ivory walls and pine floors create a perfectly customizable space, perfect for any theme or color scheme. The balcony staircase provides a dramatic entrance and stunning photo opportunities for you and your wedding party. The ballroom also features a built-in bar, oversized windows, a small stage, and a sprung-wood dance floors.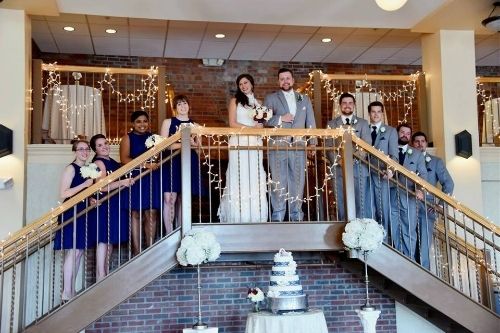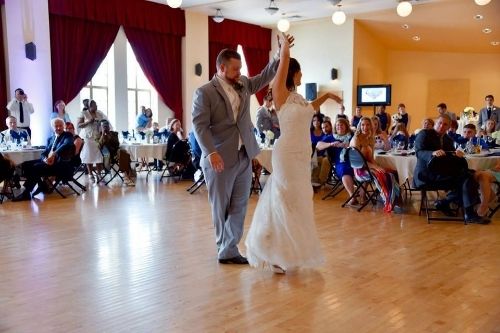 You can select your own vendors and caterers, but we have a great list of recommendations! Check out our Pinterest board for more Lincoln wedding photos. For more information about the Lincoln Theatre and the Lincoln Theatre Association go to www.lincolntheatrecolumbus.com.
If you are interested in scheduling a tour of the Lincoln, please contact Keisha at (614)719-6696 to set an appointment, or e-mail kdean@capa.com
by Anna Schaeffer